Home Clearance Services for Your South East London Property or Office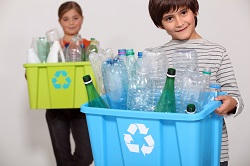 Living a life clear of junk and working in an office with absolutely no trace of rubbish are extremely important for everyone out there. And yet, when you are overwhelmed with the amount of tasks you have to run on a daily basis, clutter can easily build up in your home and office. Before you even know it, rubbish can gather up on your property, office or in your garden. When time will seem limited and when you feel that you simply cannot do this alone, contact House Clearance. We will be there at the appointed date and time to provide you with the most professional and qualitative home rubbish disposal and office clearance services possible! We can handle everything from furniture clearance to sensitive items clearance, so there is really no need to worry about anything. Even more, to ensure that everything goes according to your wish, we will discuss things first with you. Whatever type of rubbish you need to dispose of, we will ensure that it is cleared from your house or office as easily, safely and affordably as possible. Call us at 020 3743 8654 and we'll be there to help you out!
The South East London area is one of the major areas in which London is divided. The South and the North part are divided by the River Thames, but aside from that there will be several other points of interest that divide the city in multiple other areas as well. In its turn, the South East London part of the city is divided into multiple boroughs as well (including, but not limited to Greenwich, Southwark, Lewisham and so on). The South East London area has something for just about everyone, from those looking to relax to those looking to educate themselves or to entertain themselves too. This part of London has its fair share of attractions, just like the rest of the city does as well. For example, one point that seems to be quite popular among tourists and locals at the same time is the Pumphouse Educational Museum. Also, the Mudchute Park and Farm is a nice and relaxing place to visit in this part of London. Furthermore, other attractions include the Greenland Dock and the Café Gallery Projects as well.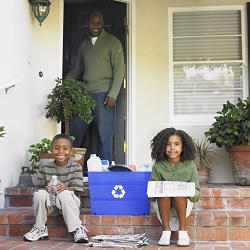 If your home or office is located in the South East London area and if you are searching for a reliable clearance service provider, search no longer because House Clearance can be there for you to help you out. Regardless of the type of junk you need to have removed, we will ensure that everything is properly and safely disposed of. Garden rubbish removal services, property junk disposal services, office clearance and just about anything else related to rubbish removal are our specialty. We have experience in this field and we have people trained to carefully handle junk clearance of any kind, so that everyone stays safe and so that the house or office we are working on is cleared in due time. Furthermore, we believe in being highly reliable and qualitative at affordable prices, so there is absolutely no reason for you to worry about anything. Give us a call at 020 3743 8654 and we will come at the appointed time and date to handle your junk clearance in a timely and professional manner. We want you to rest assured that your house/office will be sparkly clean after we are gone, so we will discuss everything with you first. From sensitive items to various kinds of substances, we handle everything with great care so that you can simply enjoy the results of our services!


Our Testimonials
They said they'd be able to take care of building site waste. They gave me a good price for the builders waste collection service I needed carrying out. I was happy to go ahead and the speedy clearance, was just terrific.
The garden waste collection team were speedy and thorough. Some bits of green waste dropped out of one of the bags. They took the time to pick it all up and intended to leave me satisfied and not create a mess.
I did some research and House Clearance struck me as being an ethically responsible company. I hired them for my job and have no doubt that they adhered to their claims.
The rubbish removal crew that showed up in South East London cleared everything quickly, efficiently, and based on their claims, legally. It was just what I wanted out of such a service.
I hired House Clearance for waste disposal purposes in South East London and got them to collect a lot from me. I received great same day service, just what I'd wanted.
E. Basterfield
19/07/2022
I hired them to tackle builders waste disposal for me. The service was a great skip hire alternative. It would've cost a lot more to get rid of everything by other means.
Their garden waste collection service met my needs for a speedy collection. They were thorough and removed absolutely everything quickly and efficiently. Now knowing what they're about, I'd recommend this company to anyone.
The garden waste removal team had my garden cleared away and neatened up - which they didn't have to do in a jiffy. They went the extra mile. I was grateful for the professional service.
Builders waste disposal in South East London took place on time. House Clearance managed to take all of the excess materials and rubble away quickly and easily, without creating any additional mess. It was a much-appreciated service.
Same day rubbish clearance service was just what I needed. I booked them online and let them take care of the rest. It was easy and fuss-free dealing with them.
The rubbish removal team completed the perfect collection job for me in South East London. It was just very professional service.
The waste collection job was carried out at the last minute. Nevertheless, they gave me a good quote for the job. On that day, absolutely everything, every last bit of junk was removed. It was a thorough job.
Hiring them for my flat clearance was efficient and affordable. I'm glad I shopped around for quotes before settling on a company.
The way they handled my house clearance helped me out. I'd been stressing about having everything removed. It turns out I needn't have worried about a thing.
They took care of rubbish disposal for me when I needed them to do so. I was very surprised when they notified me that they had teams in the area and that they'd be able to carry out the same day clearance at no extra cost.
Thanks to their flat clearance team, I was able to bring my new tenants in a lot sooner than expected. In that respect, hiring them for the job saved me money!
hired this rubbish removal firm as they said they'd try and divert as much waste as possible away from the landfill. I had no doubt they did that when carrying out my collection. It was a great job.
The front of my property resembled a building site. Their builders waste removal team soon sorted that out.
It was a top-notch builders waste collection service. It was a mucky job and there was a lot to remove. They completed it with ease and somehow managed to do so without creating a mess.
My waste clearance load consisted of all sorts. I put this company on the job, and I am very happy I did it.