Decluttering your house is easy with us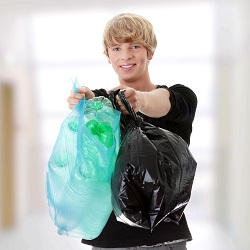 House Clearance are here to make sure that you are getting the very best help with the decluttering of your home. We know how tough it can be to find the best way in which to deal with the junk and clutter which can be so quick to build up in your house and when you hire our clearance services, you are getting the very best way in which to deal with these issues. We know how to make sure that your home just as you like it, so just give us a call on 020 3743 8654 to find out more.
There is no one better placed to make sure that you are getting the full benefit of the many years which we have spent in the industry. Getting rid of the clutter in your home is easier than ever before and we want to make sure that you are able to tap into the many years' experience which we have spent delivering the kind of help which you can really depend upon and which makes a massive difference in your home or office. With our expertise, you can free up a huge amount of space.
The experience which we possess means that we can make sure that you are getting the best decluttering services out there. We can help with everything, from clearing your basement to your work place, always delivering the same high standards of help which you can really depend upon to make a massive difference. There is nothing which we cannot help with and hiring our rubbish clearance assistance ensures that you are getting the right way in which to clear extra space in your home every single time you might need to get rid of the clutter which is easy to build up.
Hiring our help not only means that you are freeing up space in your home but that you are getting the easiest way in which to reduce the stress and worry involved in clearance. Many people struggle to find the time and energy to handle the clearing in the correct fashion and as such, it ends up taking a huge amount of time. With our help, however, you can deal with the problem in no time at all and make sure that you are getting your home, office, basement or any other kind of place exactly as you might like it.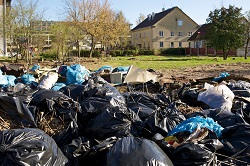 One of the very best features of the junk disposal services which we have to offer is that we can also make sure that you are saving a huge amount of money. There is no better way in which to ensure that you are getting the very best value on the services which you really need. Dealing with clutter and junk need no longer be expensive and one call to our company could be all that you need in order to make sure that you are getting the best help at the best price. Our low prices mean that you are provided with the clearance which really matters.
When you hire House Clearance, you receive the best house clearance solutions out there. We can help deal with all of the decluttering which you might have and can make sure that the space which you have available to you is more than ever before. Getting rid of the clutter, rubbish and junk from any space has never been easier and has never been cheaper. All you need to do is call us on 020 3743 8654 and get a free quote and you can discover just how easy we can make it to get the kind of services which you really need.



Our Testimonials
The final payment was as quoted, despite the extra items I asked them to take away on the day. Their rubbish removal team took them away without issue.
Their rubbish removal crew were polite and hard-working, were done in a jiffy. I didn't spend much time around them as they were done so fast, but I was mightily impressed with what I saw.
The flat clearance team that showed up from House Clearance didn't waste any time removing all the junk from my flat. It was a speedy and professional job.
I asked a lot of them to complete the full house decluttering within the hour. But the team that arrived had everything loaded up and were on their way within thirty minutes. It was a great service.
Hiring them for builders waste removal proved to be a great decision. I didn't want to have a skip parked outside my property, so hiring them was the logical alternative. I'd definitely recommend them to anyone who is having some building work done.
I thought the builders waste disposal service would be costly. But they gave me a great quote and proceeded to stick to it. It was all very impressive considering skip hire would've cost a lot more.
I got their rubbish disposal team to collect a large sofa and a bed for me. The fact that they were able to load it all into their van, in just one collection, was a miracle.
The rubbish disposal team was fast and polite whilst working on my property. All in all, it was a very good service.
I detailed the nature of my rubbish collection job to them before they arrived. On the day, they were prompt and professional, knew what they were doing and completed a top job for me.
I want to thank House Clearance for getting my flat decluttering needs in no time. They did terrifically well, considering what I needed removing.