Enjoy the free space in your home – hire our Flat Clearance services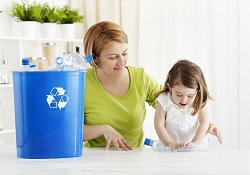 With the help of House Clearance, you can get the best flat clearance available in the industry. We know what it means to make sure that you are getting the best help available and we want to make sure that there is no better way in which you can free up extra space in your home. With the help of our experts, getting rid of the clutter and junk which builds up is easy. No matter what might need to be cleared or when you need our help, one call to 020 3743 8654 is all it takes to make sure that you are getting the home clearance services which really matter.
Our expertise ensures that you will get the very best in reliable clearance. Thanks to the huge amount of time which we have spent delivering similar services to a myriad of other customers, we know exactly how to approach every single scenario, ensuring that you are getting the best help for your flat. Our domestic clearance services are informed by the experience we have and we make sure that this expertise is applied to every single situation. There is no better way in which to make sure that your flat is free of rubbish, simply get in touch now.
Our property clearance solutions are focused on making sure that your life is easier. We understand how quick it can be for clutter to build up in the home and we know how tough it can be to deal with this in a quick and efficient manner. There is no one better suited to making sure that you are getting the best help, as we can make sure that you are getting the best flat clearance no matter what you might need moving. Our help provides you with the assistance which can make clearing space easier than ever before, no matter what you need to move.
We can ensure that you are getting the kind of clearing help which is perfect for freeing up space in no time at all. Thanks to the help which we can provide, you are able to remove the items which are taking up space in no time at all. The help which we provide is perfect when you need more space, when you are moving house, when you are thinking about redecorating or when you just want to get rid of the items and don't want to worry about the time and effort which is required.
When you hire our property clearance help, you are not only getting the best solutions available, but you can be sure that you are getting the best price at the same time. With the help which we are able to provide, you will get amazing value for money on the services which make a big impact. Thanks to our expertise, we can drive down the costs in order to make sure that clearing space in your flat or home has never been easier. No matter what you need to move, we can make sure that you are saving money.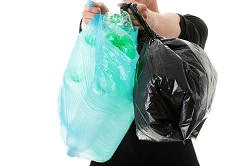 When you hire House Clearance, you are sure of getting the very best way with which to deal with the clutter which has built up in your flat. Our experience and expertise means that we can make sure that you get the right assistance at the right prices. There is no one out there who can provide better services and better value, meaning that we are the natural choice for dealing with all of your flat clearance needs. To find out more about how we can help and to get a free quote, simply call us on 020 3743 8654 right now.
Our Testimonials
I couldn't have been happier with the service after I booked this rubbish clearance firm in to remove a load of old furniture.
Being able to rely on such a professional firm for is excellent for people like me who don't have transport, don't have the means of disposing of large amounts of waste. It's because of House Clearance that I'm not swamped under a load of old junk!
Their team notified me that they were on their way to my flat. When they arrived, there was no hanging about. I blinked and the job was completed. It was a fantastic effort.
I contacted them regarding a quote for my flat clearance. They were responsive and gave me a great quote. They did a top, speedy job on the day, and impressively, stuck to the pre-agreed quote. It was all very professional dealing with this firm.
I want to thank their polite and hard-working lads for the top job they did for me. They were in and out quickly, didn't create a mess, and respected the fact that they were working on my flat.
I hired them for flat clearance. It was a big sofa. But the collection was reasonably cheap. It was surprising. I'm certainly not complaining though, will continue using them if and when in need!
Their crew arrived on time and proceeded to do a grand job with the flat clearance. I thought it'd take ages for them to remove everything. Their professionals handled the job with ease.
I want to thank their flat clearance team for coming through for me in my time of need. It was a job well done. I'll hire them again whenever a similar situation arises.
Communication was great from the onset, and their flat clearance team were friendly and hard-working. I'm glad I put House Clearance on the job.
The guys made light work of everything that needed to be cleared. It was a fantastic service. I'm definitely going to keep their details handy for future work.