South West London Clearance Services at Your Disposal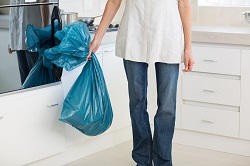 Nothing is better than living and/or working in an environment that is clean and junk-free. And yet, when many tasks have to be run and when every single day seems like an endless run from one place to another, rubbish can very easily take over your life. It happens quite often that people wake up surrounded by clutter that has become so "thick" that simply clearing it out without any kind of help not an option. If this sounds familiar, rest assured that House Clearance can help you. We specialise in professional clearance services and we believe in being there for our clients precisely when they need us, so you can simply give us a call at 020 3743 8654 and we will make sure to be there at the appointed time and date. We have the experience, the tools and the staff ready to be at your disposal for your house rubbish removal or office clearance process, so that you can continue your daily activities and/or work without worrying too much about the clearance itself. Sensitive items, furniture and garden junk – you name it, we will make sure it disappears from your property in the shortest amount of time possible!
The South West London area is a great one both for business and for leisure as well. Many people move here (with their families or with their businesses) and that people regularly visit this part of London too. The South West London area is split into multiple boroughs such as Sutton, Richmond upon Thames, Wandsworth and Croydon and each of them has its own attractions and points of interest. The William Curley Chocolate Workshops, for example, are of great interest especially for tourists that come here with their children, but anyone can enjoy it, no matter what age you are. Furthermore, the Victoria and Albert Museum definitely makes to the tops of the must-see lists of many people who come to visit this part of London (and even to those who come to live here as well). Other attractions in South West London include the Science Museum, the Hampton Court Palace and many other spots too.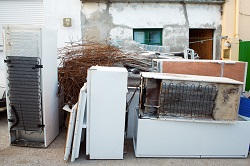 If your home or your office is located in the South West London area and if you need help with your clearance process, worry no longer. Call House Clearance at 020 3743 8654 and we will be there to help you out with whatever type of clearance you need. Once we make an appointment, a team of our professional waste disposal service providers will come to your house or office at the time and date established and they will discuss things with you. They will make sure to ask the right questions and to listen to your needs so that you are 100% satisfied by the end of the waste removal process itself. Even more, the team will be able to handle everything from furniture clearance to sensitive and potentially dangerous substances clearance as well. They are highly trained and they will come with all the tools and products that are needed in order to go through the junk removal process as fast and as safely as possible. Our people want you to be fully happy with the work they provide so they will make sure to leave no trace of rubbish behind. Throughout the clearance, you can relax, you can supervise them or you can do whatever you want without worrying about anything at all. By the time our people will be gone, your house or office will look amazing and clutter-free, so that you can continue your daily activities in peace of mind and in a healthy environment!


Our Testimonials
I hired House Clearance for their junk collection service, and it was wonderful! I even recommended it to my job in !
Thank you, House Clearance! My home in is much cleaner now. Your rubbish removal services are phenomenal!
I had a greenhouse built in my backyard that I wanted to use but never had time. I finally got the time, and so much junk was piled up, there I didn%u2019t know what to do. I called House Clearance, and their junk removal services in helped me greatly! Thank you!
There is nothing to complain about with House Clearance! Their junk collection service in is great!
I called House Clearance because I needed help clearing out my basement before I moved into a new home, and their rubbish clearance service in is amazing!!