Domestic Clearance and Office Clearance Services Available in North London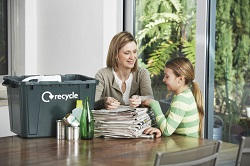 We all know how rapidly junk can gather up in our home, garden or office. We also know that everyone's time is limited, which means that clearing everything up can be an almost impossible task. If you find yourself in a situation where you feel "flooded" by the rubbish that has gathered up in your house or office, you know that it is high time you called in for professional help. House Clearance is there to help you no matter what! We will be able to handle every kind of rubbish and we will be able to do it fast and in a reliable way! We have years of clearance experience on our backs, so we know how to handle every kind of property waste removal task possible. We will bring our own well-trained rubbish clearance professionals and we will ensure that none of the necessary tools are missing. Even more than that, we will make sure that sensitive rubbish and potentially toxic substances and items will be handled with great care – for your benefit and for the benefit of the people who work for us. We know very well how to do our job and simply calling us at 020 3743 8654 will be more than enough for us! We will be there at the agreed time and date to make sure we leave behind a sparkly clean office or house!
London is divided by the beautiful River Thames in two halves: the North London part and the South London one. Each of them has its own attractions and its own beauties, but the North London is particularly renowned for certain things. For instance, the Alexandra Palace will be one of the things most tourists will want to visit when in this part of London. Also, for those passionate about art, the Esoterick Collection of Modern Italian Art will be a point of interest as well. Aside from that, all the boroughs in which the North London area is divided (including here Barnet, Harrow and Ealing, but not only) have their own very interesting and beautiful places. From delicious restaurants to affordable and luxury accommodation, the North London area is filled with spots for every kind of tourist – and for everyone intending to move office there or to actually live there as well.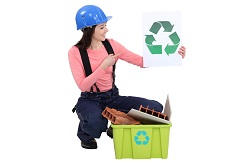 If you live in the North London area and you want your home, office or garden to live up to the expectations, you should definitely make sure to contact us at 020 3743 8654. House Clearance can help you with almost any kind of rubbish disposal service possible and we can make sure we leave behind a house, an office or a garden worthy of a magazine! We have a team of thoroughly trained professionals who will be at your disposal whenever you want to settle an appointment. They will come, they will discuss the issue with you and they will ensure that all the rubbish in your property is removed properly. From furniture clearance to sensitive items clearance, they can handle everything out there and they can do it in a way that is safe for you, safe for them and safe for the environment as well. As soon as you contact us, we will establish a date and a time when our waste disposal professionals can come to take care of your property clearance. With their experience and armed with the very best tools and products, they will not leave your home or office until even the tiniest piece of rubbish is disposed of and until your place looks nothing short of pristine!
Our Testimonials
I booked their rubbish removal service when I needed a large sofa to be collected. I didn't have the means to get rid of it myself. They came and collected it later that same day and for a very good price.
I had a load of bulky building waste that needed collecting. I put my faith in this company, their builders waste removal team to make it happen. They did just what was required and didn't let me down.
Furniture rubbish removal quotes were proving to be costly. Luckily, I didn't get disheartened. I continued researching companies. I found a great one in this firm.
Both of the rubbish removal guys worked quickly to clear all of the junk from my front garden. It was speedy and efficient work. I'm very glad I hired this company as opposed to the hundreds of others supposed licenced disposal companies.
In terms of rubbish removal, any such job, this is the firm to hire. They're easy to deal with and always carry out professional services.
Hiring House Clearance for builders waste removal in North London was the best thing I could've done after the building work had been completed. It was far simpler than having to go down the skip hire route.
I always use House Clearance for rubbish removal whenever the need arises. I love the fact that they always seem to have teams operating in my area and can carry out same day clearances without hiking up their prices.
They were a responsible rubbish removal company and claimed to be ethically responsible when carrying out clearances too. They were cheap too. The quote given for my job in North London was just the icing on the cake.
This rubbish removal company notified me of their impending arrival in North London when they were on their way. They proceeded to do a super speedy job. It was just the service I wanted. I have no complaints.
Builders waste collection in North London took place on time. House Clearance left me very satisfied with the service. I'm glad I hired them. They gave me an easy way to get rid of everything and finally mark the completion of the building project.
I thought the builders waste removal service would end up costing me a lot more than it did, just based on the type of waste I was getting rid of. It was a great service.
I love the fact that I can get things collected and cleared away on the same day with them. They don't charge crazy amounts for same day waste collection jobs either. It's well worth hiring them if looking to get rid of rubbish quickly.
Hiring House Clearance for rubbish removal purposes in North London meant that I was able to get the lot cleared super efficiently, without any issues or stresses. I was happy with the service and the price of it all.
I hired House Clearance based on their rubbish removal reviews. I wanted to get everything removed from my house with an ethically responsible disposal firm. Finding such a company, and getting the lot cleared with them, made me feel better about things.
I needed them to complete the flat clearance in North London on the same day if possible. I was thrilled when they said they'd be able to accommodate my needs and then when they actually removed everything just a few hours later.