Make the most of your office space by hiring our Office Clearance help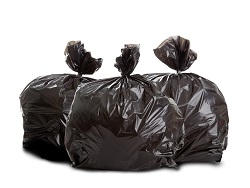 Getting the very best help for your business has never been easier thanks to House Clearance. We want to provide you with the ideal office clearance and exactly what you need in order to make sure that you are making the most of the space which you have available. There is nothing which we cannot help with and no one better placed to make sure that you, your staff and all of your customers are getting the kind of assistance which really sets us apart. When you want to find out more about what we can do to help you, simply give us a call on 020 3743 8654 and talk to a member of our team right now.
Our expertise means that there is no one better to provide your business with the best clearance around. We know the importance of a clean and clear office and hiring our help means that you are getting the easiest way in which to deal with all of the issues which might arise. Hiring our commercial clearance help means that you will get the full benefit of the many years which we have spent in the industry in order to make sure that you are provided with the best help around.
Having spent so long in the industry, there is no one better placed to make sure that you are getting the waste removal help which really matters in every single scenario. We work harder than anyone else to ensure that you are getting the help which really matters, whether you are clearing old equipment, furniture, paperwork or just general office clutter. It is this waste disposal expertise which really does set us apart and ensures that you are able to make the most of the space which you and your business have available.
Efficiency is one of the most important things for your business and hiring our help means that you can be sure that you are getting the services which really matter and which save you the time and effort which matters even more. Thanks to our help, you and your staff can get on with the more important tasks while we handle the office clearance for you. Our help is here to ensure that your office remains productive at all times and that you can be sure that you are doing your utmost to make your business the very best it can be.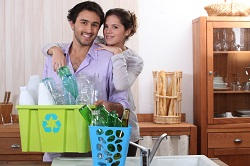 Perhaps the most beneficial thing about the services which we have to offer, however, is that we can make sure that you and your company are able to save a huge amount of money on the services which really matter. We use our expertise and experience to drive down the cost of clearing your office and make sure that your company is getting the kind of deal which really does benefit you hugely. There is no one out there who can offer a better clearance service at a better price, so we really do have you covered in every possible respect.
When you hire House Clearance, your business is getting the very best help available in every possible respect. No other company comes close to making sure that you get the ideal office clearance and the best possible way of making extra space available in your place of work. No one does more to make sure that your company gets the best commercial clearance help at the best price. If you want to discover more about what we can do to help and to get a free quote for the best services around, all you need to do is call us on 020 3743 8654 and talk to a member of our team.


Our Testimonials
The office clearance help they provided was just what I needed. I say help, but they took care of everything!
I reached out to them and the office clearance job was handled swiftly. I didn't have to do a thing after booking them in and paying the very reasonable amount they quoted.
I managed to get my office clearance job handled the very next morning. They arrived when they said they would and had the lot cleared from my office in no time at all. It was the first time I'd used them and I'll use them again if and when in need.
They got on my office clearance job at a moment's notice. They had it completed quickly. It was the speedy service I was after.
Kudos to the office clearance team for being such a massive help. It was a big job and I asked a lot out of them, but they handled everything like the professionals I'd been hoping they'd be.
I reached out to this firm and, thankfully, they were able to meet my office clearance needs on the same day. The service, plus the price, was all very impressive.
The office clearance service they took care of for me. It was just what I'd expected from such a service, from such a company.
The office clearance job I booked them for took place on time and was over within five minutes. I thought loading the junk into their van would take a lot longer than it did. I thought it'd be costlier too. I'm glad I chose this company. It pays to do your research.
The office clearance crew from House Clearance were great. They did a terrific job for me. It was just the service I was after.
I want to thank their team for handling things so brilliantly for me. They worked speedily and efficiently, and thankfully, didn't create a mess. I'd thoroughly recommend booking them in if in need.
The fact that they look to recycle as much of what's collected as possible greatly appealed to me. I booked them for rubbish disposal, and have every confidence my junk was disposed of responsibly.
I feel the need to thank their office clearance team for what they did for me. If it hadn't been for their help, I'd have been at a loss as to what to do.
They completed a top office clearance job for me. I greatly appreciated the speedy same day clearance. I thought it'd cost a lot more to get everything cleared so quickly.
I booked in an office clearance service, and I was waving goodbye to my waste just hours later that same day. It was a top speedy service, which, to be honest, surpassed my expectations in terms of speed and price.
Their rubbish clearance team were in and out of my office, taking all of my junk with them in super-quick time. It was a relief finally being get rid of everything. I appreciated the speedy and cheap collection.
I really needed a same day office clearance service. This was one of only a few companies I reached out to that got back to me. They gave me the best quote too. I want to thank them for coming through for me.
I want to say a big thanks to their office clearance professionals for all the work they did for me, clearing my junk so quickly. It was a speedy, neat and tidy job.
I put the rubbish removal job in the capable hands of this company after reading a good review about them. They didn't let me down.
Their team were on the ball. They didn't waste any time getting started with the clearance. It was all completed in a speedy and efficient manner by this company. I was happy with how things panned out.
The speedy work their office clearance team did for me meant that I was able to use my office space sooner than expected. I want to thank them for that.
I couldn't take the junk to my local waste disposal plant as I didn't have an appropriate vehicle. Hiring this company was my best bet. They came through for me and provided the collection service needed.
I was after a speedy office clearance. I just wanted everything removed from my office as quickly as possible. House Clearance was able to come to my aid. They carried out the speedy service that was needed.
My office clearance was handled with the professionalism and efficiency required. I certainly chose the right company in House Clearance.
They sorted out my office clearance job for a very good price. They cleared everything away quickly and with ease. It was all rather impressive.
For office clearance, they're certainly the best. It's well worth hiring them, if in need of some junk that needs clearing.