West London Clearance Services for Domestic and Business Rubbish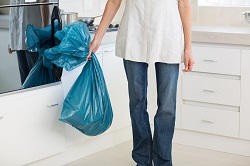 Cleaning a home or an office is never an easy task. But when rubbish seems to be overwhelming, it is perfectly understandable why many people would try to avoid actually performing this task. If you feel the same way too, you should know that there is absolutely no need to worry. Our house waste removal and office junk disposal services are there to help you no matter what! We will make sure your home or your office is left out sparkly clean and that you will be absolutely satisfied with the final result as well! With our experience, our know-how and with our trained employees, we want to make sure we leave behind clean houses and offices no matter how difficult the task seems at first. Even more than that, we will make sure no waste is left behind and we will make sure to do this whenever you need it as well. Contact House Clearance at 020 3743 8654 now and you will reap the benefits of one of the most qualitative and reliable clearance services in London!
West London is one of the most popular areas in the great capital city of the United Kingdom. For tourists and residents alike, this is an area that is most interesting from many points of view. It is consisted out of multiple districts, including Chiswick, Southall, Brentford and Uxbridge as well. Each of these districts has its very own attractions too: some of them have lots of interesting museums and galleries, others have vibrant shopping centres and others are attractive even from the simple point of view of their architecture. Great restaurants, excellent entertainment opportunities, stellar accommodation and budget-friendly spots as well – expect this and more from the West London area no matter where you come from. Regardless of why this is one of your first choices when it comes to London, one thing is for sure: West London is one of the areas of the city that attracts most visitors and most residents at the same time. Therefore, if you live there or if your business' office is there, you will want to rise up to the expectations of whoever it is that steps into your house or office.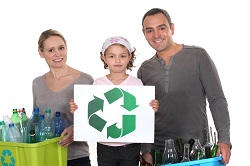 Our high quality property clearance services and office waste removal services are at your disposal in the area of West London as well. Simply give us a call at 020 3743 8654 and we will be there to take care of the rubbish you need to remove. You will not have to worry about anything, as we will bring our own tools and our own thoroughly trained people, so that we leave behind a house or an office that is completely cleared of all the junk that may have gathered there over the course of time. We are not afraid of anything, regardless of how difficult it may seem to handle it at first! House Clearance has many years of experience on its back and it will ensure that they don't leave your place before every single piece of rubbish is cleared and taken out of your way. We can take care of your house, office or garden and we will do it completely professionally. Before we even start working on your place, we will discuss everything with you and you will be able to tell us which of the items that need clearance are more sensitive. Even more than that, we are able to dispose of almost any kind of substance or item carefully, without damaging your place or the environment either. All in all, our rubbish clearance service is impeccable – and that's precisely how we intend to leave your home or office after we leave!
Our Testimonials
This company managed builders waste disposal for me superbly. It was all finished with one service, in one super-speedy and efficient collection. I thought they'd have to take everything away in at least two loads, but they followed through on their promises.
Skip hire rates from the companies I checked out in West London were proving to be astronomical! Luckily, I carried on doing some browsing and came across this firm for builders waste disposal. The service was fantastic. Knowing what they're all about, I can't believe I even considered skip hire!
The builders waste removal team worked hard to get everything loaded up in their van in just one collection slot. I'm grateful for that. Otherwise, it would've cost me more. It'd still have been cheaper than skip hire!
The waste collection job involved them taking away a lot of different types of junk. Because of that, I thought it'd cost quite a bit. I was very happy when they gave me the quote.
The rubbish disposal lads House Clearance sent over to help me in West London did a sterling job. It was speedy work, and thankfully, they didn't create a mess.
I got the rubbish clearance that I wanted in West London, that I needed when I hired House Clearance. There was a lot that needed removing, and I wanted it all done on the same day. They managed the large clearance superbly.
The waste disposal job was handled superbly. There was plenty that needed to be collected and carted away from my property. I was very happy with the speed and efficiency with which they handled things.
House Clearance had a tremendous amount of rubbish removal reviews online, telling me they're an ethically responsible disposal company. I went with them to West London and I'm glad I did.
The way they managed to complete the builders waste clearance job for me in West London so quickly was a miracle! I thought it would take twice as long to get all of that nasty leftover junk cleared!
In terms of offering speedy, professional rubbish removal services, House Clearance is the best in the business in my book. I've hired them a number of times. They're just easy to deal with and always carry out speedy, cheap clearances.
I accepted and booked House Clearance in as soon as they gave me the rubbish removal quote for the collection I needed. It was a very reasonable quote considering all I needed collecting. I'll hire them again if in need and would recommend them to anyone.
I got them to carry out builders waste collection for me after I'd had a load of building work done. There were lots of different types of junk, including building junk and a bit of rubble that needed collecting. They were able to take away the lot for a very good price.
The speedy waste clearance service House Clearance carried out for me in West London was exactly what was called for. There was a lot that needed collecting that needed to be cleared, but they did brilliantly well.
House Clearance took care of my garden waste collection in West London when they said they would. The collection was completed speedily and efficiently, and they didn't leave a single bit of green waste behind for me to clear up.
I thought booking a same day rubbish clearance service would be pricy. It probably would've been had I gone with another company. Getting the lot cleared just hours later proved to be cheap as chips with House Clearance.