East London Junk Removal: Affordable, Reliable and Qualitative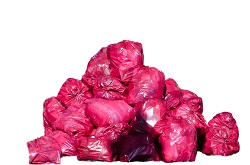 Rubbish can easily take over your life. Before you even know it, your house or office can be cluttered with all sorts of junk you don't actually need lying around. And when that happens, the feeling can be overwhelming. No need to worry though! Our East London rubbish removal services are there to help you! We will bring in our experience, our highly trained people and our excellent tools and products to ensure that absolutely no trace of junk is left behind! We can handle furniture clearance, garden clearance, office clearance and property clearance as well, so there is really no need to worry about anything. Before we proceed to work, we will discuss things first with you. Sensitive items will be cleared out with the highest level of professionalism and we will ensure that nothing is left behind. Furthermore, we will be able to handle every kind of substance or item in a careful and safe way so that you, your family, your employees and your home or office are all safe throughout the clearance process.
Contact House Clearance at 020 3743 8654 and we'll take care of your house or office rubbish disposal!
The East London area has been known for a very long time. Starting with the 18th century, people started to refer to it as the "part beyond the Tower" and although "East London" was not officially used until the 1950s, this part is very much known to locals and tourists alike. The growth of this area is very much connected to industrialization and to the railway network that was built here starting with 1839. These days, the East London (or the Northeast London) area is quite popular for people moving into the city and for tourists at the same time. Split into multiple boroughs (such as Hackney, Redbridge, Newham and Tower Hamlets), this part of London has its good share of attractions – just as the rest of the city does. The Museum of Childhood, for example, is located precisely in this part of the city and it is one of the most original museums in the world (featuring all sorts of childhood-related items, including toys, dolls' houses and so on). Furthermore, tourists are also attracted to the Whitechapel Art Gallery and to the Geffrye Museum as well.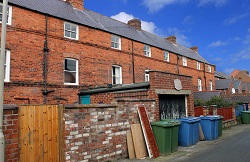 If your home or office is situated in the East London area and if you need to call for waste removal services' help, wait no longer! We can be there at the appointed time and date and we can ensure that all the rubbish on your property is removed. From garden junk removal to furniture clearance, we can deliver any kind of junk removal-related service. We will do everything with high professionalism and we will ensure that nothing you don't want around is left behind after we are gone. We have the people, the tools and the know-how that will help us do this efficiently and in a timely manner. Also, we will be able to handle everything you need and we will not be afraid of any kind to ensure that any kind of rubbish you need to have removed is properly disposed of. We work at prices that are more than affordable and we know how important it is for you to find a reliable clearance services provider, so we will always make sure we deliver above and beyond. To find out more about our prices and about our services as well, do not hesitate to contact House Clearance at 020 3743 8654 as soon as possible. Don't wait any longer! The time for home clearance and junk removal has come!


Our Testimonials
I got my rubbish clearance job sorted with ease when I reached out to this firm. They're a great company that provided a great service. I'd thoroughly recommend going with them if after any type of rubbish that needs collecting.
I chose House Clearance for a builders waste collection job in East London rather than hiring a skip. I got everything cleared in just one, quick session. It was simple and just hassle-free dealing with them, hiring such a service.
It was an excellent service from this rubbish disposal company. It was great to have a call from them beforehand letting me know they were on their way. Then the speedy way with which they handled the big clearance was a sight to behold. It was all very impressive.
I reached out to this rubbish clearance company for a quote for a job in East London. They claimed to be fully licenced and insured and an ethically responsible disposal company. Plus, they gave me a great quote. That was enough for me.
From booking them in for rubbish disposal to the actual service on the day in East London, everything about this company was spot on.