We can offer you the greatest Skip Hire Alternative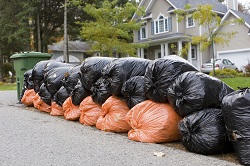 House Clearance are here to make sure that you are getting the best skip hire alternative out there. We want to make sure that every single customer and client has access to the kind of alternative which they really need and which make rubbish clearance and clearing ever so easy. There is no one better suited to provide you with the kind of junk removal services which can be depended on in any situation and in hiring us, you can be sure that you are getting the kind of help which can be depended on to deliver the perfect results on every single occasion. To find out more, you can call us on 020 3743 8654 and talk to our team.
We have spent many years providing the best help in the waste removal industry, making sure that every single customer is getting the kind of help and assistance which can always be depended on to deliver the kind of house clearance results which you really need. With our years of experience and the sheer number of customers which we have helped, you can be sure that you are getting the perfect skip hire alternative for any situation. If you are struggling to figure out exactly what you need and exactly what might best help you, you only need to get in touch and find out what we have to offer.
Our rubbish clearance services are perfect for any situation and we can make sure that you are getting the kind of solutions which can be trusted upon at all times. There is nothing which we cannot help you with, whether you are carrying out building work on your home or renovating your office, whether you are thinking about getting rid of a great deal of clutter all at once or need something which can help you with the garden clearance. Whatever the occasion, you can be sure that the help and the equipment which we are able to provide is always of the highest quality available.
One of the best aspects of the skip hire alternative which we provide for all of our customers is how easy we can make it for everyone to get the kind of waste disposal help which they need. We know how stressful and time consuming it can be to find the right solution, but with our experience and expertise, you will know that you get the right help no matter what. Thankfully, our professional clearance knowledge helps save you time and effort on the things which you really need.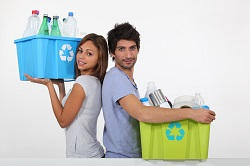 As well as making sure that you will receive the very best services available, we also want to make sure that you will get expert help at the best price. There is nothing which we cannot help with, but the prices at which we are able to render these services often make all of the difference. If you want to be sure that you are getting the right junk clearance service at the right price, you only need to get in touch with our team right now.
At House Clearance, we make sure that you are getting the kind of skip hire alternative which really makes a massive difference to you. Not only are we able to provide you with the very best in clearance and the very best in equipment, but we can ensure that you be provided with these amazing services at an even more amazing price. With this in mind, all you ever need to do is call 020 3743 8654 right now and we can make sure that you have a free quote which explains just how much we can do to help you.


Our Testimonials
The skip hire alternative was a big job. Some lots needed removing. House Clearance handled it all brilliantly.
I shudder to think what skip hire costs would've been like. Luckily, I had the sense to hire this company for builders waste collection. It was a cheap service, one which was carried out pretty much right away.
I trusted House Clearance with the unenviable task of handling my builders waste collection. They cleared away all the rubble and left-over building junk, in super-quick time. I'd thoroughly recommend hiring them for skip hire alternative.
I do not doubt that attempting to sort out skip hire and get everything sorted without this rubbish removal firm would've been an almighty hassle. The fact that I was able to hire them to collect all the building junk was a real help.
With House Clearance operating, I can get my skip hire needs to be sorted as and when I need them to be sorted. They always give very good quotes too.
I enlisted their help with a rather big skip hire alternative job. I thought it'd cost a lot more to get everything cleared and that the clearance would take a lot longer than it did. I was pleasantly surprised with how the service panned out.
I regularly hire them for skip hire alternative jobs. They offer the best prices amongst those operating. Getting everything cleared with them is far easier than getting things cleared by myself.
I used a skip hire service from this company as I was unable to dispose of everything myself. The speedy service, and the fact that it was so cheap, came in really handy for me.
To be honest, with this company operating, I don't know why anyone would hire a skip for building waste. Hiring this firm for builder's waste removal is the logical, plus cheaper, alternative in my book.
I always hire this rubbish removal firm whenever I have any sort of waste that needs to be gotten rid of. This company always comes through for me, never lets me down.
The house clearance team from House Clearance that showed up were on a mission to get my house cleared from the junk as quickly as possible. I left them to it and watched as everything was taken out of my house in fifteen minutes.
Their rubbish clearance firm did everything that needed to be done. It was a top job, one that was carried out with minimum fuss and for a great price. I'd thoroughly recommend booking them in.
It was a massive house clearance project. After doing my research, there was only one company for the job. Thankfully, this firm didn't disappoint.
I identified that there was more waste than needed collecting, more than I'd initially detailed to them. Their rubbish removal team took away the extras without any problems, without raising the price.
Sorting out skip hire to get builders waste disposal sorted would've been an almighty hassle. I'm glad I came across this firm when I did and had the sense to enquire about their services.
I didn't want to have an unsightly mess in the form of a skip parked outside my house. I settled on hiring this firm as the cheaper, hassle-free alternative. I made the right decision hiring them for builders waste removal.
Regardless of the quantity of junk that needs clearing, I'd recommend this rubbish removal company. They're the right company for such work.
I booked them for skip hire job quickly and easily using their online services. The quote provided was the price I paid. All in all, I was very happy with my initial experience with this company.
I've used them about five times now to collect different types of waste. I will certainly continue using them, and strongly recommend that others give them a try if in need of rubbish clearance.
I'd recommend for anyone planning to undertake a load of gardening work consider hiring House Clearance for skip hire alternative. I did and got a speedy, professional, cheap service.
They were able to meet my needs for a same day flat clearance. Thankfully, they didn't see it fit to hike up their prices either, which I'm sure a load of other companies would've done.
I was getting rid of large items of furniture and boxes of junk. I needed a skip hire alternative to be able to handle everything in just one collection. They certainly did that.
I anticipated that the builders waste disposal would cost a lot more than it did. There was a lot that needed removing from my property. It resembled a building site. By the time they were done, I'd gotten my house back.
With the skip hire alternative they took all of my junk with them in super-quick time. I'm grateful for the speedy service and am glad I hired them.
I didn't want to hire a skip for the builders waste collection. I knew going down that route would've been an almighty hassle. Thankfully, House Clearance, due to what they had to offer, presented me with an easier option.
I regularly call upon House Clearance as a skip hire alternative for me. They always have collection crews operating in my area when in need, and they always complete fast and efficient work.
I felt at ease having them around, letting them into my house during the house clearance job. They worked solidly throughout their time there and got everything cleared in quick time.
E. Willingscroft
02/06/2022
Hiring House Clearance for builders waste collection proved to be a great skip hire alternative. I'm thankful for the speedy, cheap service and the professional work they did for me on the day.
I expected the skip hire alternative to cost me a lot more than it did. I'm glad I had the sense to do some research beforehand and came across House Clearance when I did.
There were lots of large, bulky items of furniture that needed collecting. Thanks to their skip hire alternative, they handled the lot with ease.