We are the best in Junk Removal industry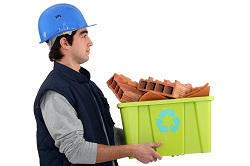 Helping you with your junk removal is our main goal, so when you need the best help, you simply need to get in touch with House Clearance right now. We can make sure that you are getting the best help around, delivering amazing results which really make your life a great deal easier. Rather than wasting time searching for inferior options or even attempting it yourself, hiring our help means that you can be sure that you are getting the best help available, no matter what. To find out more about how we can help you with waste removal, simply call us on 020 3743 8654 right now.
We want to make sure that you get rubbish clearance help from the best and most qualified experts around and that means hiring our help in order to take advantage of the huge amount of experience and expertise which we have built up. Over the course of many years, we have been providing those in the industry with the very best experience and want to make sure that you are getting the kind of help which can always be entirely depended upon to deliver amazing results which really suit your needs.
One call to our company means that you are not only getting the full benefit of our experience, but that you can be assured of the very best help in every single situation. There is nothing which we cannot help with, ensuring that you are getting the best way in which to deal with all of the rubbish clearance which you might ever need. Whether you want to get rid of white goods, general clutter, garden junk or anything else which might be lying around your house, we are the only junk disposal company who you ever need to call.
Thanks to the help which we are able to provide, you can be sure that you are getting the best help available. We know how stressful and time consuming it can be to deal with all of the clearing which you might need, but the junk removal which we provide takes all of the trouble out of it. We want to make your life easier than ever before and that means that you can trust us to deliver the best results in the business. No other company comes close to making your life this easy, so whether you are redecorating, renovating, moving home or simply decluttering, one call to us is all you will ever need.
Saving money is one of the very best things which we have to offer, meaning that you can trust us to deliver the lowest possible prices around. When you want the very best services around, then we can make sure that you are getting the best help and the best prices at the very same time. There is nothing which we cannot help with, meaning that you can trust us to deliver the best results in the business at a price which really does suit your junk disposal needs and your budget.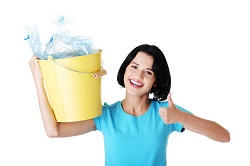 When you are thinking of hiring junk removal, all you ever need to do is call House Clearance right now. We want to make sure that you are not only getting the very best services in the industry, but that you are getting the kind of prices which you can really depend upon to provide amazing value. With our experience, there is nothing which we cannot deal with and no better way in which to handle all of the clearance you might ever need. To find out more, simply give us a call on 020 3743 8654 for a free waste removal quote and some more information.


Our Testimonials
The junk collection team from House Clearance arrived on the dot and had the junk cleared, and loaded into the back of their van in no time. It was just the service I'd expected.
I regularly hire this company for junk removal. They never disappoint. I'm certainly going to continue hiring them and would recommend them to others.
I had some large items of furniture that needed disposing of. I came across this junk removal firm. They gave me a good price for the job and said they'd be able to come and take everything away from House Clearance that same day. Hiring them was a no-brainer.
Based on their online junk removal reviews, they seemed to be a trusted and respected company. I booked House Clearance in for a rather large job and quickly saw why that was the case.
The junk removal job was handled just the way I needed it to be. There was nothing for me to do. After ten minutes, I came back to see everything had been taken away, without any remnants of the junk has been there at all.
They took care of my junk collection when they said they would. They were prompt and professional and had the site cleared from all junk seemingly in an instant. It was just great service.
House Clearance and their speedy junk collection service came in real handy for me. I wanted the massive mound of junk blighting the appearance of my property, to be cleared as quickly as possible. I was very impressed with what took place.
The team they sent over to collect my green waste were thorough and didn't rush the job. Some garden waste fell from the bags. Their garden waste collection team took the time to collect everything back up. They were professional throughout and didn't cut corners. It was the service I paid for.
I regularly utilise their junk removal services. It's just the hassle-free option for me when it comes to getting rid of rubbish, any type of junk.
The fact they carried out such a speedy junk removal service for me helped me out massively. I was desperate to get everything cleared. They came through for me.
It was a big rubbish removal job. It needed to be handled by an experienced team. I didn't want anyone creating any additional mess. I'd heard good things about House Clearance. I booked them in, and the junk removal service went by without a hitch.
I was anticipating that the junk removal quote wouldn't be cheap. I was pleasantly surprised when this company gave me their quote and when they stuck to it after carrying out the arduous work.
I've used their junk removal services a few times now. They give the cheapest quotes amongst firms operating and can carry out speedy services. Based on my experiences with them, I'd happily recommend House Clearance.
I managed to get my junk clearance needs taken care of quickly and cheaply when I reached out to this company. I'll be hiring them if ever I'm in need again.
Booking them in for waste clearance purposes was the best decision I could've made. They handled the massive amount of waste with ease. I certainly hired the right team of professionals.
I hired them for a junk removal job and was delighted with what transpired. I thought it'd be a tough, time-consuming job. But they handled it with ease, super-efficiently, just like the professionals I'd been hoping they'd be.
I frequently hire House Clearance for junk removal jobs, mainly. I find them easy to deal with. It's just fuss-free with them. The fact they always give reasonable quotes is something I consider to be a bonus.
My junk removal job consisted of large items of furniture, items that were bulky and heavy. Because of that, I thought hiring House Clearance for the service would cost a lot. It was far cheaper than expected.
The junk removal team that came around took away absolutely everything. There were no remnants of the junk leftover by the time they were done, nothing for me to tidy up. I'd strongly recommend going with this company.
It's not the first time I've hired them for a junk removal job and it certainly won't be the last. I recently used them for a pretty large junk removal job. Once again, this company impressed with the way they went about things.
The junk removal team arrived on time and didn't waste any time clearing away the massive mound of junk before them. Due to everything that needed disposing of, I thought the service would cost a bomb, so was tremendously surprised when they stuck to the quote, which was very reasonable.
I put their junk removal team on the job and things went brilliantly. I let House Clearance handle the load of junk and paid them their well-deserved sum upon completion.
With this rubbish removal company operating in the vicinity, I know that I can get any type of junk removed quickly, cheaply, whenever I'm in need. They're always available when a junk collection is needed.
Their crew arrived on time and knew what they were doing. They were on the ball, put in a tremendous amount of hard work and got all of the junk cleared in a jiffy. It was a great service.
The junk removal lads that arrived on the scene were up and down my loft in super-speedy fashion. They had all the loft junk cleared out of my property in no time at all.
I hired them for a big junk removal job and was more than happy with what transpired. It was a relief dealing with such a company. They made getting rid of all of the junk refreshingly simple.
Their waste clearance team arrived raring to get started. They had the junk loaded up in their van and were carting everything away before I knew it.
This waste removal firm regularly meets my needs for clearances. I can't think of an easier or cheaper way of getting rid of unwanted junk.
Their junk removal team made light work of all the junk that needed to be collected and taken away. I'd managed to hire their help for a great price too.
The junk removal lads House Clearance assigned to my job made short work of the massive mound of junk that needed clearing. With them on site, my property was junk-free in a super-quick time.