Do not worry about your appliances – hire us for White Goods Recycling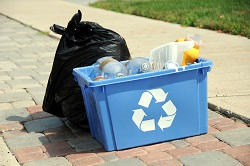 Figuring out what to do with your white goods is easier than ever, all you need to do is call House Clearance and find out just what we can do for you. We want to make sure that every single customer is getting the highest quality of help, delivering amazing results which can always be depended upon. With our help, you can save yourself time and effort and make sure that you never have to worry about how to approach the situation ever again. To find out more about how we can help you with home clearance, simply give us a call on 020 3743 8654 and talk to our team.
Finding someone to handle your white goods recycling means that you are getting the best help around, thanks to the huge amount of experience which we have in the industry. No one can come close to matching the expertise which we have when handling your appliance recycling, meaning that you can trust us to make sure that you are getting the best disposal method around. This experience means that we know how to take on any challenge and want to make sure that you will get the professional help you really need.
With our expertise, you can trust us to help you out with all manner of appliances. Whether you are thinking of how to dispose of a fridge or a washing machine, our experience means that we can offer the complete range of services required in order to ensure that you will get the very best white goods disposal help. The help which we are able to provide ensures that you are hiring professional help rather than having to worry about how to get rid of any particular item. No matter what you need help with, our team can make sure that you are getting the right help.
Hiring our help means that you are getting the best way to relax while we take care of all of the heavy lifting. The white goods recycling which we offer means that you are able to sit back and take it easy while we do the lifting when and where you need it most. We take the stress out of moving any appliances and we also take the care to make sure that they are disposed of in the correct manner. There is nothing which we cannot help with and we take the time to make sure that your life is easier than ever before.
One of the very best things about the help which we have to offer is that we can ensure that you are saving money on the kind of clearance services which really matter. There is not only nothing which we cannot help with, but no better way in which to make big savings on the services which really matter. We use our expertise to make sure that you will receive the best white goods removal help at the best cost, doing more than any other company to provide the kind of value which really does matter.
With the hiring of House Clearance, you are always going to be sure of getting the best white goods recycling around. No other clearance company does more to make sure that you are provided with the white goods disposal services which really matter. Thanks to the help we provide, you can not only dispose of your items in the best possible fashion, but you can also make sure that you are getting the best price at the same time. To find out more about how we can help and to get a free quote, just give 020 3743 8654 a call right now and find out how we can help you.



Our Testimonials
I always hire this company whenever the need for white goods recycling pops up. They always have teams available when in need and always carry out speedy and professional work. They're cheap to hire too.
The recycling help provided was exactly what was required. They were mightily professional and the team followed through on their promises to get everything cleared in just one session.
They had good rubbish recycling reviews online, so I decided to book them for my service. It was the speedy, professional, not to mention cheap collection that I wanted.
They assured me they'd be able to handle my recycling job in just one collection. I was sceptical because I was getting rid of an awful lot. I didn't want to pay extra for two collections. They followed through for me and provided a great service at a good price.
House Clearance took care of my white goods recycling needs as and when I needed them to. They were able to take everything away for a very reasonable price too.
K. Middlebrook
25/07/2022
I booked House Clearance for white goods recycling and everything was handled brilliantly, just as I'd expected from such a team of professionals.
The team that showed up from House Clearance completed the white goods recycling in next to no time. I'm glad I put them on the job and I didn't go with another firm.
I regularly make use of their rubbish recycling services. It's just so great knowing there's a team on hand that can clear away pretty much anything, when in need and for a good price. I'd recommend that others use House Clearance if in need.
I want to thank the rubbish removal team from House Clearance for the top service they provided me. It was a much-needed service. Thankfully, they were able to accommodate my needs for the same day clearance, which was completed quickly and efficiently.
I want to thank this firm for handling my rubbish clearance needs on the same day I reached out to them, and at no extra cost. It was a relief finally getting everything cleared away.
I hired them for white goods recycling, and the service was as planned. They stuck to the price too even after the arduous work on the day, which I very much appreciated.
I've used House Clearance whenever I have any junk that needs recycling. They always carry out speedy and cheap collections for me. I'd recommend them to anybody.
After experiencing what this rubbish removal company is all about, I'll certainly book them in for future work should I ever need the service.
Their ethical recycling practices appealed to me. I hired them to take away my unused white goods and felt a great deal better about the process of junk disposal with such a company on board.
D. Basterfield
14/01/2022
The white goods recycling task I set them was handled superbly by their hard-working, experienced experts. I certainly chose to get the right team on the job.
I needed the help of House Clearance for a big waste recycling job. Remarkably, they were able to come over and get everything sorted out on the same day. It was a great service, carried out swiftly, professionally and for a good price.
I was thrilled with the speedy and efficient way in which they took care of my rubbish clearance job. I anticipated it to be a lengthy, costly service. This company came up trumps for me.
I was very pleased with the prompt and professional white goods recycling service. They handled a lot for me and at a great price. I'd recommend hiring them for such work to anyone.
The white goods recycling took place on time. They removed every little bit of green waste, even the bits that dropped out of the bags. They took the time to leave the area neat and tidy too, something I really appreciated. It was a thorough and professional service.
The white goods recycling service I booked them for involved getting rid of lots of furniture. The ease and speed with which they loaded everything into the back of their van was a sight to behold. The collection was over before I knew it, which I was fine with.
The same day white goods recycling was cheap and met my needs in every way. I'm glad I opted to get everything cleared with them.
They provided a very quick response to my rubbish removal request. They were able to come around and take the junk away the next day. It was a surprise and a relief having the lot cleared so quickly.
I got this white goods recycling firm to take away a few large items from my house. I desperately wanted to be rid of everything. I managed to get rid of the lot. They carried out the collection and took away everything later that same day.
The guys this rubbish clearance firm sent around were on the ball. They didn't dilly dally, didn't create a mess. It was smooth, hassle-free and efficient dealing with them.
I was getting rid of lots of bulky items of furniture. So, I thought the white goods recycling service would cost a lot. But it needed to be done. I'm glad I did my research. I got everything cleared for a very good price with this company. Had I gone elsewhere, it would've cost a lot more.
Their rubbish removal crew arrived on time and went about their business extremely professionally. They were in and out of my property, carting all of the junk away before I knew it.
The speedy way with which House Clearance handled my loft clearance was a sight to behold. My loft hatch was small, and the ladder was narrow. Nevertheless, they managed to remove everything speedily and easily.
The almighty recycling job House Clearance carried out for me was spot on. I left them to it and they had everything cleared within minutes of their arrival. It was just the speedy service I was after. The low price I paid was just a bonus as far as I was concerned.
In terms of rubbish removal, they're the best, as far as I'm concerned. They give the best quotes and are just all-round a terrific company to deal with. I thoroughly recommend reaching out to them for a quote and booking them in for such a service.
I desperately required a same day recycling service. This firm assured me they'd be able to handle the load just hours later. I'm pleased to report that they didn't disappoint.