You have bought new furniture? Hire our Furniture Sofa Disposal services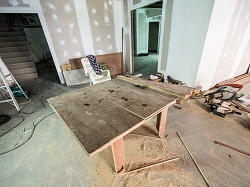 At House Clearance, we know how to help you get rid of your unwanted furniture. Rather than having it laying around cluttering up the home, hiring our furniture sofa disposal means that you can be sure that you are getting the best help around. There is no one better placed to make sure that you are getting the kind of furniture clearance which makes a big difference and allows you to make the most of the space which you have available. To find out more about what we can do for you, simply give us a call on 020 3743 8654 right now.
There is no better way in which to deal with any kind of furniture which you need removed from your home or office. We know how quickly a home can fill up with pieces of furniture which not only take up a great deal of room but intrude on the space which you have available to yourself. Thanks to the help which we are able to provide, we can make sure that you are getting the best way in which to deal with any type of sofa, furniture, chair, table, desk or anything else which may need to be moved. No matter what it might be, we will know how to deal with it.
Thanks to the time which we have spent in the industry, we know how important it is to make sure that it is easier than ever before to deal with the kind of furniture sofa disposal in an easy manner. We want to make freeing up space in your home simple and stress free and while many people might struggle due to lack of experience and expertise, hiring our help means that you are sure to get the kind of help which makes such a massive difference in every single respect.
As well as making your life easier, we want to ensure that you find it easier than ever before to save time on the services which really matter. We can provide you with clearance solutions and furniture disposal which get rid of items as quickly as possible. With our equipment and expertise, we can make sure that your items are cleared in no time at all, ensuring that you are freeing up space and making room as quickly as possible while still getting amazing results.
One of the very best things about the disposal services which we are able to offer to customers is that we can make sure that you are saving a huge amount of money on the solutions which really matter. We not only use our expertise to make your life easier, but we also use it to drive down the cost of the service in question and make sure that you are getting the best value for money available anywhere in the area. We know how to make sure that you are saving money and hiring our services delivers top quality solutions which offer amazing value for money.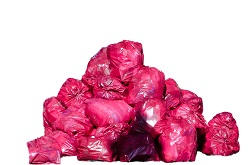 Calling House Clearance is the best way in which you can deal with all of the furniture sofa disposal which you might ever need. No matter the size, shape, scale or style of the items in question, we can make sure that you are getting the kind of professional furniture clearance which you can depend upon to deliver amazing results. If you would like to find out more about the many ways in which we can help you and to get a free quote for our furniture disposal services, simply give us a call on 020 3743 8654 and talk to a member of our team.



Our Testimonials
I recently booked their services for sofa removal for the second time. Once again, they were able to carry out the speedy, professional clearance that was called for.
Because of the size and weight of everything I needed to collect, I thought the furniture disposal job would cost me a lot. But I got the sofa, large table and chairs collected and cleared for a very reasonable price.
I booked House Clearance in for furniture disposal service and was thrilled to bits with the speedy and professional way with which they handled things. I'll be hiring them again if and when in need.
Their furniture disposal team seemed to be in a hurry. I was just fine with that. The vast quantities of junk were cleared away before my very eyes. I'd recommend House Clearance to others.
The furniture disposal service was over before I knew it. It was the speedy, fuss-free collection service I required. I'll be keeping their details handy for future use.
I hired them to clear out a load of furniture from my property. I wanted it cleared as quickly as possible. This rubbish disposal company came over just hours after I'd reached out to them. It was a great service, exactly what I required.
Their rubbish removal lads put in a tremendous amount of effort on the day to get everything cleared away so quickly. They pulled off a fast and efficient move. They left the area neat and tidy too, which I wasn't expecting.
The rubbish removal process was smooth and professional. House Clearance handled things brilliantly for me. There was an awful lot I needed to take away. They handled everything with ease.
I was expecting the rubbish clearance to take a lot longer than it did. For the life of me, I don't know how House Clearance managed to clear everything away so quickly.
Their house clearance team completed the clearance inside of the quoted job duration. There was a lot of work to do, it was a big clearance, but somehow, they managed it.
Their furniture disposal team cleared up the area and even went the extra mile and did a bit of tidying up after themselves too. I got a lot for the money I paid for the service, which wasn't very much at all, to begin with.
The massive furniture removal job I booked them for was carried out to my satisfaction. It was a brilliant service, carried out with speed, professionalism, and seemingly ease.
House Clearance took care of waste removal for me so quickly. Thanks to them, I was able to enjoy the end result of all the building work a lot sooner than expected.
The rubbish disposal lads that came around were helpful and polite. The job was completed in no time, extremely efficiently. I'd recommend booking them for anyone in need.
The whole process of sorting out the house clearance, from start through to completion, was really easy. They were professional and polite, and just a great company to deal with.
My waste disposal job consisted of different types of junk, including some large items of furniture. They assured me they'd be able to take the lot away together. They did exactly that.
They had ethical credentials. The reviews said they gave good quotes too. That's the type of company I wanted to go with. I hired them for a sofa removal job and was very happy with how the service went.
It was a big flat clearance project. I needed a professional company to handle the job. House Clearance were the team for that. They did brilliantly well, cleared away absolutely everything in super-quick time.
I recently used House Clearance for rubbish disposal. I wanted to get rid of a table and chairs. Their speedy, cheap disposal option presented me with an easy way of doing so. I took it.
I reached out to them for an urgent flat clearance job. I was thanking my lucky stars when they said they'd be able to squeeze me in pretty much right away, at no extra cost. I can't thank this company enough!
The house clearance job was completed without a hitch. I just left them to it on the day and was very impressed with how it all went.
The furniture sofa disposal job took place on time. The team from House Clearance were done and dusted with the clearance and had taken everything away before I knew it. It was a great service.
Their waste disposal professionals made light work of everything that needed to be cleared from my property, and there was a lot. I thought it'd take at least an hour to load everything into their van. They were on their way within fifteen minutes.
I'd planned for a same day furniture disposal. I hired them for the job, detailing everything that needed collecting and removing them beforehand. Things went swimmingly on the day.
Hiring House Clearance for furniture disposal purposes proved to be a great decision. They proved that they were up to the challenge and handled the job superbly.
No rubbish removal job is too big or too small for these guys. They're a great company. I've hired them on many occasions. They never fail to impress with the speed and efficiency with which they do things.
I reached out to House Clearance and thankfully, they were able to meet my needs for a same day furniture sofa disposal in . I managed to get everything I wanted clearing for a very good price too.
House Clearance managed to complete my full house clearance without any fuss. It was the speedy, simple service I required. I'll certainly hire them again if ever in need. I'd recommend them to anyone.
My rubbish removal job consisted of all sorts - from large items of furniture to bags and bags of rubbish. Thankfully, this company was able to handle the lot.
I was getting rid of large items of furniture. Their rubbish disposal team assured me they'd be able to handle it, take everything away. The team that carried out the collection didn't disappoint.