Junk Disposal Company Now at Your Service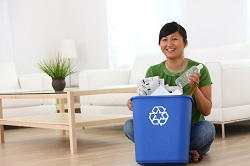 We all love being clean and we love our houses the very same way too. Most of us live stressful and busy lives through and rubbish can very easily pile up in our homes, offices and surrounding areas as well. And when that happens, the feeling you face can be so overwhelming that you will want to call for help. If that is the case for you right now, call 020 3743 8654 because House Clearance will be there to lend you a helpful hand! We are specialists in removing all kinds of rubbish and providing professional clearance services for home owners and offices at the same time, so wherever you stand right now, we can help you out. Call the aforementioned phone number and we will set up an appointment with you. We will come and discuss things with you and we will make sure to follow your wish, no matter what. We will work efficiently and in a timely manner so that you can enjoy your de-cluttered home as soon as possible. But even when working fast, we will put safety first and foremost and we will never allow any piece of rubbish to be left behind either!
The Greater London is the administrative name used to denominate the City of London and the 32 boroughs surrounding it. 12 of these boroughs are found in the inner part of the city, while the remaining 20 of them are found in the outer part of the city. Among the Inner London boroughs, one can definitely include Westminster, Hackney, Camden, Greenwich, Tower Hamlets and Southwark, but there are other important boroughs as well. The Outer London boroughs include Sutton, Ealing, Kingston upon Thames, Newham and many others as well. The entire Greater London area of England is sprinkled with some of the world's most famous touristic attractions. From the marvelous Buckingham Palace and from the world-renowned "Big Ben" to the more modern Madame Tussauds and Eye of London, there is something for everyone who comes here (as a tourist or as a potential resident as well). Stunning architecture, enticing art museums, fabulously thought science and natural museums, beautiful parks, great dining areas and hotels for every pocket- expect this and more from the Greater London area, regardless of which of its boroughs you are thinking of!

If your office or home is located in the Greater London area and if you need help with your clearance, you are in the right place. House Clearance can help you go through the junk removal process stress free and safely at the same time. Contact us at 020 3743 8654 and we will send a team of thoroughly trained professionals to provide you with furniture clearance services, office rubbish clearance, home clearance, garage clearance services, and builder's waste clearance or with any other type of junk clearance you may need. Our team will make sure to discuss things with you first and then they will take action against the clutter and rubbish that has taken over your home or office. While they will always work as efficiently and as fast as possible, they will always make sure that safety comes first. Thus, sensitive items and potentially dangerous substances will be disposed of accordingly, in a way that will not harm you, them or anyone else either. Using the right tools and having the know-how will be extremely important here and this is just one of the many advantages that come with working with a professional clearance service provider! By the time our team are done, your house or office will look better organised and it will feel less stressful too!


Our Testimonials
Their rubbish disposal lads worked their socks off for me to get everything cleared as quickly as possible. They were out of my property, taking all the junk with them before I knew it.
I've used them several times for rubbish clearance purposes. I usually hire them. The teams operating in the area always carry out fantastic, speedy and professional work for me.
I was getting rid of all sorts of building junk. So, I thought the builder's waste collection service would be pricy. But House Clearance gave me a very reasonable quote. The price was right, so I went with them, and received a top service, just what was needed.
I booked them for a rubbish disposal job. The collection took place on time and they removed absolutely everything that needed to be from the property. There were no remnants of any junk by the time they were done.
Their rubbish disposal team handled the situation brilliantly. It was a big, messy job. They assured me they'd be able to handle the clearance and thankfully, they weren't wrong.
K. Livingstone
23/07/2022
I booked the house clearance help because I desperately needed all the junk cluttering up my property to be cleared away as quickly as possible. The speedy and efficient way with which they handled the big job was very impressive.
I thought the builders waste disposal service would be costly. But they gave me a great price. What was more impressive was that they stuck to the quote, even after carrying out the messy collection on the day.
The house clearance in Greater London was completed in a timely and efficient manner. I'm very thankful for all House Clearance did for me. I'll be hiring them again if and when in need.
I was stressing about how to sort out the builders waste disposal. I needn't have worried about a thing. House Clearance took care of the lot for me, quickly and easily and for a decent price.
Builders waste collection took place on time and they left us delighted with the service. Having all the left-over building junk cleared away, pretty much in an instant, meant we could mark the completion of the building project.
Their rubbish removal rates were reasonable considering the job I needed help with. I'm glad I hired them for the job. They were outstanding.
Builders waste removal in Greater London took place on time and I was very happy with how things panned out. I just left them to it and they eliminated all of the leftover building waste before my very eyes.
I enquired about help with a house clearance job. They got back to me immediately with a very reasonable quote. I accepted right away and was treated to a top job on the job. They got all of the junk cleared away in no time.
The rubbish removal lads cleared everything from my property in Greater London quickly. They did so super-efficiently, not creating a mess in the process. I'll certainly look to hire them again when in need.
I booked them for a rather big rubbish disposal job. It consisted of different types of waste. I thought that'd mean it'd cost me more. I was pleasantly surprised when I received their price quote.