North West London Waste Disposal Services Now Affordable and Reliable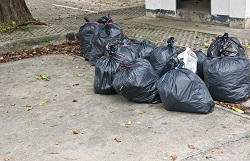 Living a stress-free life is absolutely essential for our health. And aside from the fact that junk can damage your body, it can also damage your productivity and mental state too, creating a constant state of stress and chaos. Unfortunately, rubbish can pile up quite quickly in our homes, offices, garages or gardens and considering the fact that we are constantly busy with our daily tasks, clearing it up can feel amazingly difficult. If that is the case for you too, don't worry too much though! Instead, call for House Clearance at 020 3743 8654 and we will come to help you out with your rubbish disposal process. We will set up a date and a time and a team of clearance service providers will arrive at the designated address to ensure that all trace of junk is cleared from your house or office. We can handle a large number of types of clearance, from furniture clearance to dealing with sensitive items and with all sorts of substances, so you can definitely rely on us to do our job perfectly and to leave behind a clean, healthy and safe place for you and your family or employees.
The North West London area is one of the most popularly visited ones in this city. The area is situated North from the River Thames and it is also split into multiple boroughs as well (including Brent, Tottenham and Harrow). Beyond administrative issues though, the North West London area is truly attractive for many types of people, be them tourists or locals. Some of the most beloved and interesting attractions in this particular area of London include the famous London Zoo, Madam Tussauds (the famous museum featuring real-life sized celebrity statues made out of wax) and the Hamstead Heath as well. Furthermore, there is something for just about any visitor or resident, from accommodation that is affordable to luxury hotels and from delicious restaurants to fun and entertaining cafes and venues. Whatever you normally like doing, rest assured that the North West London area will be able to "deliver" to your expectations and that you will not leave this place disappointed.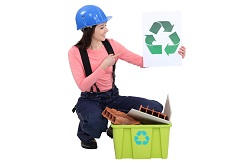 If you live or if you have your office in London (in the North West London area or not) and if you need help with your clearance and rubbish removal, make sure to contact House Clearance. We have years and years of experience on our backs and we believe that they will prove to be more than useful when helping you with your junk removal. From garden clearance to furniture clearance and garage junk disposal, we have handled it all before and we can do it for you too. Call us at 020 3743 8654 and we will make an appointment according to your wish. We will send a team of professionally trained clearance service providers to your home or office and they will discuss everything with you. They will handle any kind of substances and all the sensitive items you have to remove from your home or office and they will make sure to follow your wish exactly. Furthermore, they will always put safety above anything and they will always want to deliver above and beyond. We are a waste removal company that believes in truly satisfying our clients so rest assured that no piece of junk will be left behind after our team is done. You will de-clutter your home and office, you will increase your state of wellbeing, you will lower the stress levels and you will live and/or work in an environment that is much healthier from a physical and psychological point of view!


Our Testimonials
Their rubbish removal crew arrived on the scene in North West London and didn't waste any time getting started. House Clearance had the area junk-free in next to no time. It was all very impressive.
The flat clearance service in North West London met my needs. They removed every last bit of junk, clearing away all of the rooms to ensure it was ready to move new tenants in.
The team that carried out the builders waste collection in North West London completed some speedy and professional, not to mention tidy work. There were lots of different bits of building junk to get rid of, but they did so with ease.
Kudos to the house clearance team who did such a top job for me. The full clearance was completed speedily and efficiently. I left them to it, and they were on their way within ten minutes.
The rubbish removal team were prompt and professional. They had the area cleared away in no time. It was a great, very professional service.